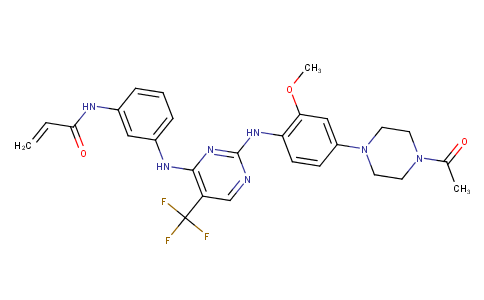 Rociletinib (CO-1686) is a novel, oral, targeted covalent (irreversible) inhibitor of the cancer-causing mutant forms of epidermal growth factor receptor (EGFR) currently being studied for the treatment of non-small cell lung cancer (NSCLC). According to the record of clinicaltrials.gov, Rociletinib has been processed in Phase 2.
Sun-shineche has completed the project of manufacturing Rociletinib and the following are the details.
CAS No.: 1374640-70-6
Formula: C27H28F3N7O3
M.Wt: 555.55
Synonyms: AVL-301;CNX-4;CO1686
Appearance: off-white solid
Purity: 98%
Solubility: Soluble in DMSO
storage: 3 years -20℃powder
Shipping condition: Shipped under ambient temperature
Structure: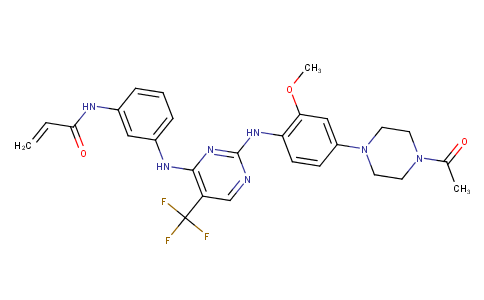 We have Rociletinib in stock right now. Please don't hesitate to contact us if you are in need of it.